Google Maps is an incredibly versatile tool that makes it quick and easy for you to find your way from point A to point B. Whether that's a quick jaunt down the street or a cross-continental trip. Best of all, it's completely free.
Step 1: At first you need to open the Google Maps app.
To get the Google Maps app for your smartphone, you can download it for free from the App Store on iPhone and iPad, or the Google Play Store on Android devices.
*Google Maps works best if you have locations turned on.
You can also access Google Maps on a computer by visiting https://www.google.com/maps in a web browser.
However, Google Maps in a web browser doesn't have the ability to track your location or give you turn-by-turn directions.
Step 2: Search for a place or tap it on the map.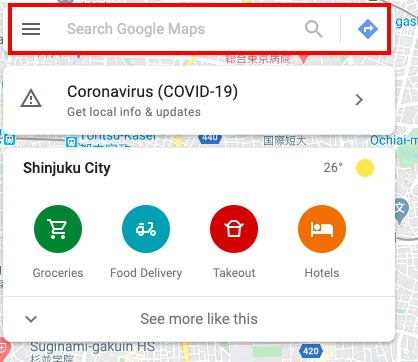 The search bar is at the top of the screen on smartphones and tablets, and in the upper-left corner in a desktop web browser.
Type an address or landmark name into the search bar.
For example, "Tokyo, Minato City, Shibakoen, 4 Chome−2, TOKYO TOWER TOURIST INFORMATION CENTER".
Add the zip code if you know it can help Google Maps find the place you're looking for, but you often won't need it.
This displays a list of search results below the search bar.
You can also type the name of a place.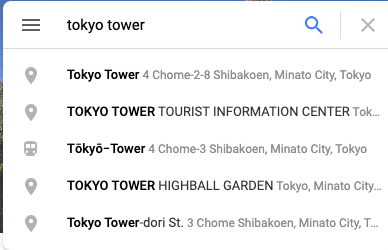 For example, if you want to find the Tokyo tower, you can simply type in something like "Tokyo tower".
Step 3: In the bottom right, tap directions
(You can even add the destinations)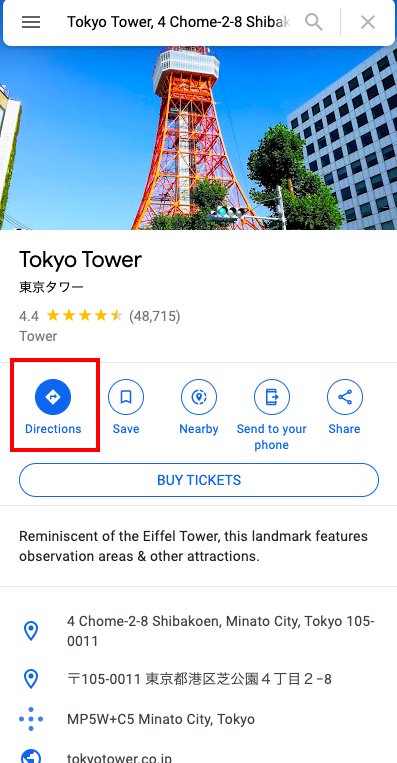 Step 4: To add destination you have to go.
Step 5: Choose one of the following:
by Driving
by Transit
by Walking
by Ride Services
by Cycling
→several routes will be shown down there, choose the one you prefer for more details.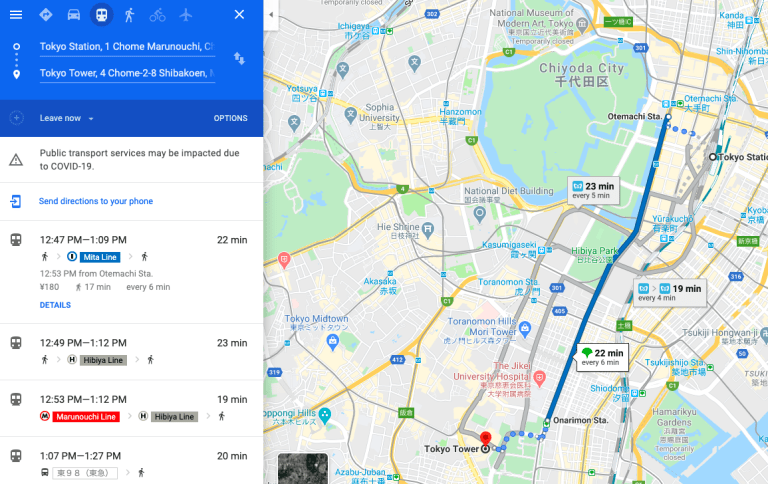 If other routes are available, they will be shown in gray on the map.
To follow an alternate route, tap the gray line.